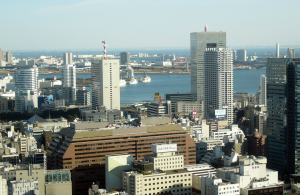 The European Parliament has adopted a Resolution which positively evaluates the prospects for an EU-Japan Strategic Partnership Agreement (SPA), which is under negotiation since last year.
Intensifying political cooperation with Japan
Alojz Peterle MEP, Member of the EPP Group and Rapporteur for the European Parliament, sees this as a vote of confidence for the adoption of the agreement.
"The European Parliament has expressed its absolute support for the successful conclusion of the current negotiations, and emphasised the strategic and political relevance that such an agreement has for both the EU and Japan", stated Alojz Peterle MEP.
Peterle stressed the need for both negotiating teams "to intensify their efforts to move forward with great dynamism, without neglecting the fundamental values both parts share, remain forward looking and ambitiously oriented towards a common future."
"Japan is the best and most suitable partner the EU can have in Asia", Peterle concluded.
Negotiating an Economic Partnership Agreement
The SPA is a legally-binding agreement which foresees various political, global and sectorial cooperation fields. The agreement marks a turning point for an ambitious upgrade of political and economic relations between the EU and Japan. In parallel to the Strategic Partnership Agreement, an Economic Partnership Agreement is being negotiated which may boost the EU's economy by around 1% of its GDP.